LYNQ at the Acumatica Summit 2023
Acumatica, a Cloud ERP solution that helps rapid-growth companies thrive in the digital economy is hosting the annual Acumatica Summit set to be held from 28 January – 3 February 2023 at the 5-star luxury resort, Wynn Hotel in Las Vegas.
The Summit is a pivotal event for Acumatica customers, partners, and industry analysts. There will be opportunities to see inspiring keynote presentations, engaging networking opportunities, and a comprehensive selection of informative break-away sessions.
Acumatica is a platform that is built to meet the ever-evolving needs of midmarket companies and their customers. The platform easily integrates tools and systems that their customers already use, improving efficiency and collaboration.
LYNQ connects shop floor data to the Acumatica solution, with advanced planning and scheduling, to digitalise and drive factory performance. This is done by optimising manufacturing workflows and automating data capture from machines to deliver world-class performance analysis as to where time and money can be saved.
LYNQ is reinventing manufacturing execution system (MES) software. Configurable, intelligent, and quick to deploy, LYNQ helps manufacturers around the world thrive in today's competitive market. LYNQ technology drives continuous improvement with plug-and-play manufacturing operations management software, that is easy to work with and enjoyable to use. Designed, developed, and deployed to a high standard for a fraction of the typical cost.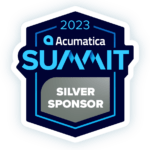 LYNQ is proud to be a silver sponsor at the event, you will find us at booth 225 and we are looking forward to connecting with customers and partners from around the world. If you're currently an Acumatica partner or customer and are looking for enhanced manufacturing and scheduling functionality, come and meet us!
Get in touch now to book in a slot. We will also be live posting from the event on LinkedIn and Twitter, follow #AcumaticaSummitLYNQ for all the latest updates.
Acumatica Summit Agenda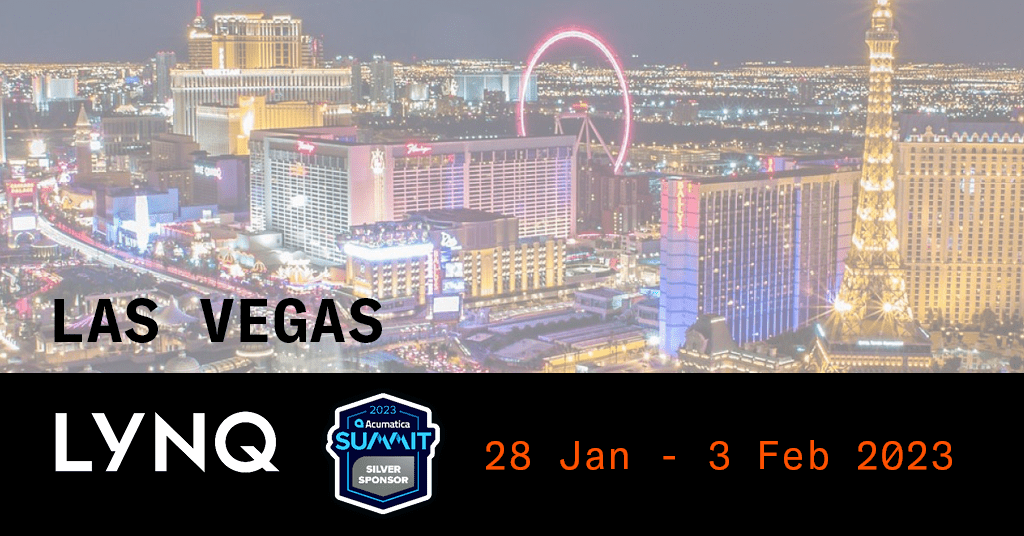 Day 1: A team hackathon event to participate in will take place on 28 January where developers, consultants and product managers can get together and build customised Acumatica solutions using their xRP development platform and 3rd party tools. Winners will be lucky enough to have their names engraved on the Hackathon Trophy.
Day 2: On 29 January there will be a continuation of the hackathon as well as getting involved in Acu-connect. Acu-connect offers networking opportunities to help strengthen your knowledge of Acumatica and network with the entire Acumatica ecosystem.
Ending the jam-packed day is a food and cocktails event in the Ballroom giving attendees another opportunity to interact and engage with others in the Acumatica Marketplace.
Day 3 and 4: The event formally commences on 30 January, with a morning session of yoga and of course, a good breakfast before the keynote speaker, Acumatica CEO, Jon Roskill introduces himself and the days ahead. From 31 January onwards, plenty of presentations and panel discussions on a variety of topics will be available.
Come to Marketplace, stage 3 to hear how LYNQ Manufacturing Execution System Software can digitalise and drive factory performance. Head of Sales, John Grima will be presenting at 12:45 on 31 January.

Don't forget to come to LYNQ's booth (225) so we can meet and present what LYNQ can add to your manufacturing operations with Acumatica.
Register and Attend
To attend the Acumatica Summit, do so now by registering here
Attending the summit? Contact us here to book a slot at our booth for a chat. We look forward to meeting you!