What is digital transformation?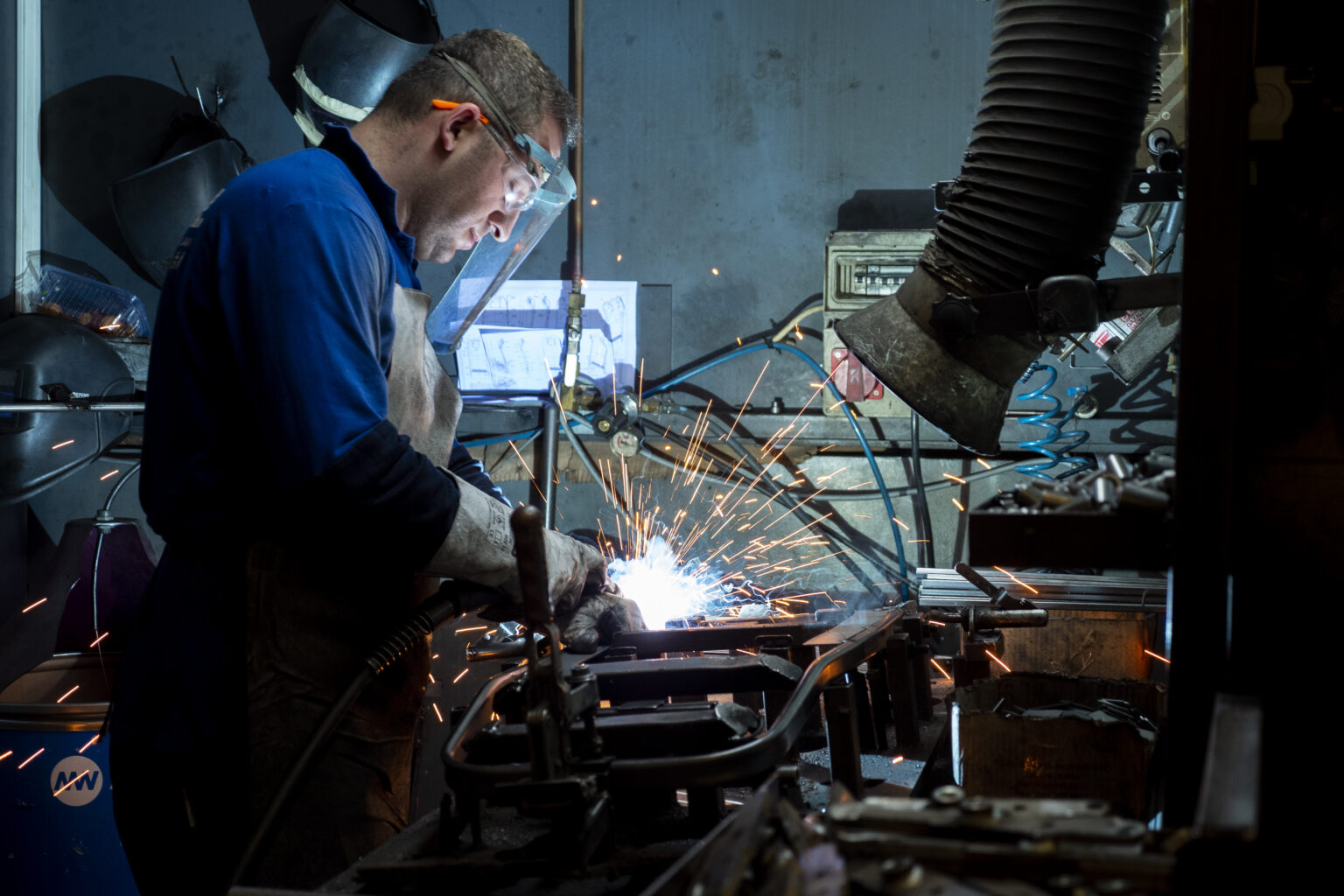 5 steps to achieving a digitally driven manufacturing organisation.
As a manufacturer you will be aware of the importance of continuous improvement. How driving process efficiencies make up the marginal gains that will make a real difference to your bottom line.
This could be time savings, the minimisation of losses or making sure every single member of your time is working in the most efficient way possible. But are you able to easily see your production schedule and know exactly what is happening at any given moment in team in your manufacturing process? And, even more importantly, report on these areas of your business so that you can see where those essential savings and improvements can be made?
Knowing these improvements need to be made is the first step, figuring out exactly how to get there, whilst maintaining the day job and keeping the factory running, can be a colossal task. This is where digital transformation comes in. Equipping your team with the correct tools for the task at hand is always the first step for getting the job done and it is no different when it comes to scheduling, reporting and optimisation of your processes.
The key steps we recommend for any manufacturer looking to digitalise and drive factory performance are:
1. Conduct an assessment of your current systems, processes and resources. How do you currently manage the production line? Do you already have elements of digitalisation (an ERP or finance system? Machines capable of data collection?) These questions will help guide you to finding a solution that works with your current business set up.
2. What is your key aim? Is it to become a completely paperless operation due to the savings you would make in this area or are you flying blind, with no idea of accurate costs to manufacturer, so data visibility is your number one priority? Having a clear objective will help justify your investment to the business and provide direction for your research.
3. Are you able to effectively schedule your employees and machines workload? Do you need the flexibility to work in an agile way and reschedule depending on changeable factors? Being able to plan effectively, look back at what has worked and where areas of optimisation could be made are all essential parts of digitally transforming your factory.
4. Research, research, research. Look online at the digital tools available, the benefits they could bring and the realistic investment you can make versus the benefits offered from these solutions. A lot of solutions will offer a ROI calculator on their website to demonstrate the potential benefit of implementing the technology.
5. Ensure your factory is prepared for digitalisation. Being ready for data collection is the first step, setting up the terminals on your machines and tablets for your employees to clock in and out. Then you need to find a solution that integrates with your ERP and ensure your team is onboard with digital transformation. Integrating with your ERP system is key, this way your factory data is feeding back to your CFO or Operations Manager, with the skills and ability to translate this data into actionable business gains.
Digital transformation of your manufacturing operation can be achieved through a variety of solutions, MES integrated with your current ERP could be the next step on your digital transformation journey. With an integrated solution you are able to visually plan and schedule your manufacturing processes, collect data automatically from your machines and employees and feed that data back into your ERP, so are able to see where those essential gains in time, money and losses can be made.
With LYNQ MES this can all be achieved in one, low cost solution, implemented in less than 12 weeks and with an ROI of under 6 months. Watch a demo now!