LYNQ has partnered with BusinessHub for the Australian Manufacturing Week Expo 2022
LYNQ is proud to partner with BusinessHub for the Australian Manufacturing Week industry exhibition in Sydney, Australia 2022. We will be there to showcase MYOB Advanced + LYNQ, as a complete manufacturing solution.
The event will take place at the Sydney International Convention Centre (ICC) from 7 – 10 June 2022.
LYNQ and BusinessHub are exhibiting at Booth MS27 so be sure to use this opportunity to stop by our booth and meet the team! The event is set to be an experience alive with innovative technology and machinery where visionaries and influential people can meet and network.
BusinessHub is one of Australia's leading solution providers of cloud-based business management software, MYOB Advanced for the manufacturing industry.
From manufacturing to wholesale distribution, and warehouse management, BusinessHub can help companies future-proof their business with the knowledgeable and professional approach that BusinessHub has.
LYNQ MES features effective scheduling of resources with online plans and interactive job lists, real-time data collection and tracking of employees, equipment and jobs. In addition, enjoy factory performance analysis and a paperless shop floor with downtime alerts and collaborative messaging.
LYNQ MES connects shop floor data to the MYOB Advanced solution, with unparalleled planning and scheduling, to digitalise and drive factory performance. This is all achieved by optimising manufacturing workflows and automating data capture from machines to deliver world-class performance analysis as to where time and money can be saved.
LYNQ is reinventing manufacturing execution system (MES) software.
Configurable, intelligent and quick to deploy, LYNQ helps manufacturers around the world thrive in today's competitive market. LYNQ technology drives continuous improvement with plug-and-play manufacturing operations management software, that is easy to work with and enjoyable to use. Designed, developed, and deployed to a high standard for a fraction of the typical cost.
LYNQ and BusinessHub are looking forward to connecting with customers from around the world. You will find us in the 'Manufacturing Solutions Zone' at the exhibition, come chat about all things manufacturing! We will be at
BOOTH MS27
We will also be live posting from the event on LinkedIn and Twitter, follow #AMWLYNQBH for all the latest updates.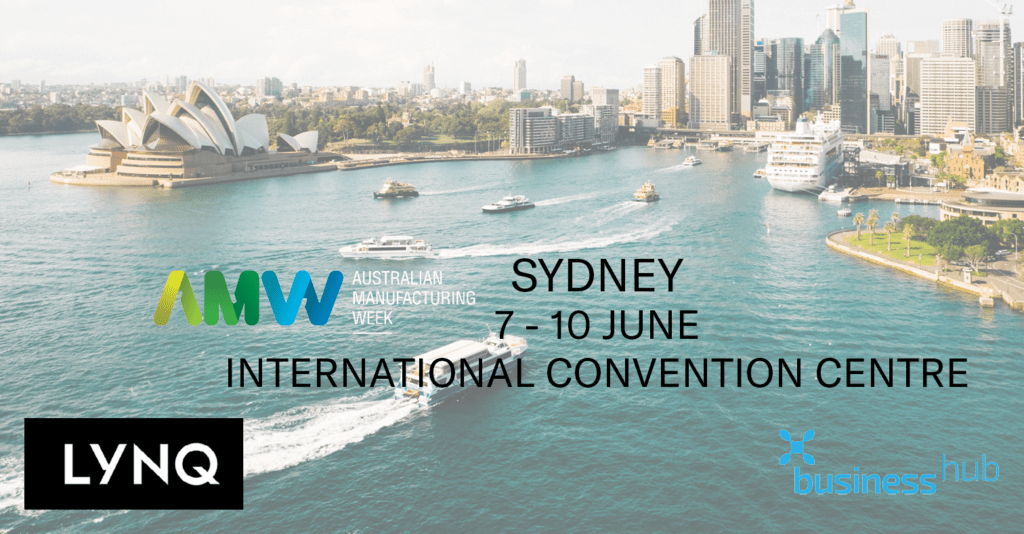 Register and Attend
Attending the expo? Contact us here to book a slot at our booth so we can showcase our solution. We look forward to meeting you!