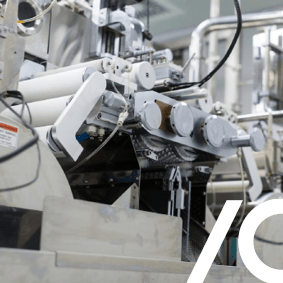 Machine builders must seek the X factor.
Machine builders must seek the X factor.
Like modern cars, machinery builders often have access to the same quality certified electromechanical components available to the competition: servo-motors, drives, spindles, power converters and tooling. So what distinguishes the machinery manufacturer? Price and added value layers of "Industry 4.0" tools like predictive maintenance and tool management are among the USPs.
Ultra-efficient manufacturing is essential to be price-competitive when global competitors offer very similar products but sales levels must be maintained and new customers found. MES solutions reveal bottlenecks and show where expensive stock is waiting for assembly, reducing production costs.
5 Tips to Optimise Production Line Performance