Proven by
your peers.
Rae-Line: Meeting stringent customer demands through LYNQ MES and SYSPRO
Commercial Upholstery, Sports and Safety Padding Specialists in Melbourne, Australia, hit 20% improvement in quality and time through LYNQ and SYSPRO!
In recent months, several major customers have increased their demand by around 50%. This, combined with the 60% growth in staff and orders over the past two years, brought with it challenges which required a strong system.
Because SYSPRO integrated with LYNQ has a strong front end and can upload bulk sales orders, Rae-Line has satisfied the increased demand. LYNQ and SYSPRO are fully integrated and production staff know exactly what a customer needs on any particular day, increasing Rae-Line's efficiency in production planning. This ensures Rae-Line can satisfy customers on time, every time.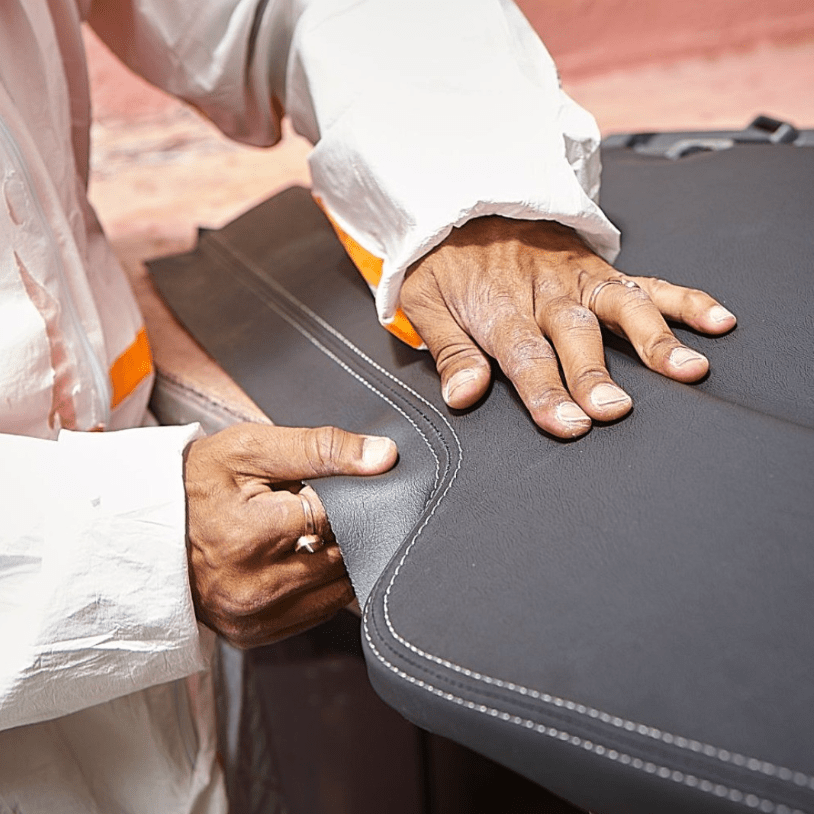 About Rae-Line
Established in 1972 and based in Melbourne, Australia, Rae-Line is a market leader in the design and manufacture of commercial upholstery, sports and safety padding solutions. From humble beginnings, the company has grown steadily. Rae-Line now employs more than 140 staff and supplies its products to some of the biggest names in the automotive, heavy transport, recreational vehicle and sports padding industries.
"Using SYSPRO integrated with LYNQ MES has been an absolute revelation for us, a real time and money saver. It's a whole new world for us."

Brett Vorhauer, Managing Director, Rae-Line.
The Goal
Rae-Line's challenge was that their in-house solution was no longer keeping pace with its growth. The system didn't include Material Requirements Planning (MRP). Management identified a need for a fully integrated, robust system to meet its changing requirements and support future expansion.
Gain real-time visibility into time spent on certain products
Overall cost saving
Collect data for reporting and optimising
Scheduling their manufacturing process
Key Benefits
Digitalisation – the company is now able to move away from manual and paper-based manufacturing management which consumed so much of its time.
Visibility of planning and capacity – the process was admin and labour intensive, with limited reporting. They are now able to track each job electronically and have clear visibility of labour and machine capacity in real-time.
LYNQ MES and SYSPRO have digitalised the entire process for Rae-Line. Equipping them with control over their manufacturing operations and the data to be able to report back on and utilise time more efficiently.
Your industry.
Understood.
Unleash your potential.
One solution for effective
resource management.
"*" indicates required fields